Curriculum Conversations
Regular Curriculum Conversations will be offered at the suggestion of members and organized by the Centre. They will serve as knowledge dissemination, mini workshops and presentations.
These will be organized and offered at times that make it possible for our partners to participate. Suggested topics include:
Multiliteracies Pedagogies
Child Learning
Play-based learning
Family Learning (Family Literacy, Family Math)
Ethical Education
Inclusive Pedagogy
Community Development
Positive Education (e.g., strengths based approach)
Community building
Graduate Student Service Learning
As these sessions are planned, they will be advertised on this site, and notifications will be included on our listserve. If you wish to sign up for the listserve, please email curriculum.centre@uwo.ca and include 'add me' in the subject line.
Do you have a suggestion of a topic for a Curriculum Conversation?
What research methodologies are we using in curriculum studies?
What are the top five new ideas brought back from a recent conference?
How can we understand those things in education that defy measurement?
Past Curriculum Conversations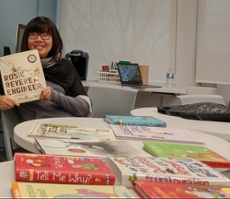 Literacy - It's a Family Affair
Dr. Yijuan Ge led a lively discussion about what she has learned since coming to study at the Faculty of Education in Canada while raising a young daughter. Literacy in Canada for young children looks very different than it does for young children in China. In particular, the concept of picture books is new, and parents in China are unsure of how to support their children's literacy in the home before they begin school. Yijuan has launched a very successful virtual support group for family literacy and has more than twenty thousand followers. In this conversation, we discussed the cross cultural differences and what we learn from each other.
February
Community Voices: Designing & refining research projects
Thursday, February 8, 2018
Family Literacy
Wednesday, February 21, 2018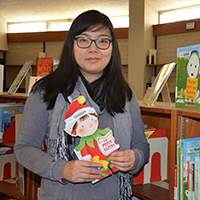 Yijuan Ge
March
Talking about coding
Thursday, March 8, 2018
Becoming a reflective practitioner
Wednesday, March 21, 2018
Dr. Sandra DeLuca
April
Exploring non-traditional learning environments
Thursday, April 12, 2018
What's new in math?
Wednesday, April 18, 2018
May
Inclusive Education
Thursday, May 10, 2018
Engaging new Canadians through STEM
Wednesday, May 16, 2018
June
Transnational education: Assessing global competencies
Thursday, June 14, 2018
Wellness in an age of technology
Wednesday, June 20, 2018
Rodd Lucier