Conferences
3rd European Conference on Curriculum Studies, 16/17 June 2017
Curriculum: Theory, Policy, Practice
Conference Website: 3rd European Conference for Curriculum Studies
The European Association for Curriculum Studies and the Faculty of Social Sciences at the University of Stirling are delighted to announce that the 3rd European Conference on Curriculum Studies will be hosted on its campus by new Stirling Network for Curriculum Studies. This conference will follow previous successful conferences held in 2013 and 2015 in Braga and Porto. The conference aims to bring together international researchers from across the globe, representing all traditions of research and theorising in curriculum studies. The following keynote speakers will provide high quality and stimulating input:
The conference will also feature two roundtable sessions, each featuring a range of international curriculum experts, to offer differing perspectives on and stimulate debate around topical curricular issues. 
The conference committee welcomes both empirical and conceptual papers focusing on curriculum theory, policy and practice across the full range of educational institutions from early years to higher educational settings, and including non-formal educational contexts. Papers addressing the following themes are especially welcome.
Curriculum policy and regulation
Curriculum-making
Curriculum and student voice
Curriculum and community voices
Curriculum and knowledge
Important dates
The deadline for submission of abstracts is February 2017. Abstracts should be submitted on the abstract template and should not exceed 500 words.
Notification of acceptance: February 2017
Registration opens: 1 March 2017
Early Bird registration deadline: 30 April 2017
Registration deadline: 1 June 2017
Conference Fees
Full registration: £190 (early bird); £230 (late)
Concession (e.g. student): £60 (early bird); £80 (late)
For further information, please contact Professor Mark Priestley at ECCS@stir.ac.uk. 
Dr. Wendy Crocker, Keynote Address at The University of Winchester, Centre for Early Years Education,
Exploring Childhoods in Theory and Practice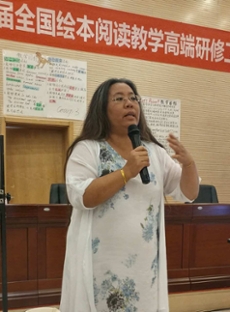 Hua Yue (Beijing)Education, Science and Technology Insitute's "Picture Books" Teaching Design Workshop
Lin Sun (PhD Candidate)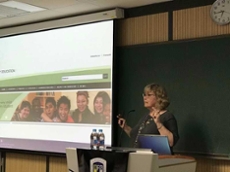 Foreign Language Teaching and Research Press, Beijing, China: Teaching Children to Read in Canada
Dr. Kathy Hibbert, Western University