Visiting Scholars
Invited Speaker Research Presentation
Wendy Luttrell
Professor of Sociology and Executive Officer, Ph.D. Program in Urban Education
Spring 2019
Dr. Wendy Luttrell is an internationally recognized sociologist dedicated to social justice and feminist issues and research approaches in the field of education, also noted for her work at CUNY in establishing an interdisciplinary collaborative of scholars doing visual research (https://collaborativeseeingstudio.commons.gc.cuny.edu/). She is a frequent keynote speaker. Her research focuses on how educational inequality works at the school level, taking root in students' self-evaluations and actions. She believes that understanding these dynamics is crucial for re-visioning just and 'care-ful' schools. Her expertise will be of interest to many in the teacher education program at Western, along with our graduate programs in Curriculum Studies and Critical Policy, Equity, and Leadership Studies. In particular, she brings a visual methodology approach to share with our faculty and graduate students who have expressed a keen desire to strengthen knowledge in this area.
Past Visitors
Professor Lyn English
Queensland University of Technology
STEM Education: Beyond the Acronym
Wednesday October 11, 2017
11:00 am - 12:30 pm
Faculty of Education, Room 1010
Professor Mindy Blaise,
Director of Research, Discipline Group Leader, Early Childhood Education
College of Education, Victoria University, Melbourne Australia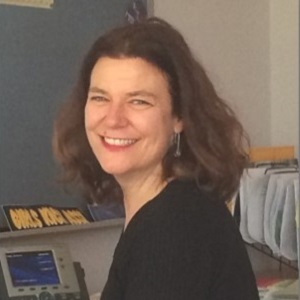 Professor Blaise has a distinguished record of queer feminist research that is recognized internationally for being at the forefront of methodological and theoretical innovations in critical childhood studies. Her scholarship recognizes the necessity of twenty-first century teachers needing broader theoretical and philosophical understandings of knowledge in order to prepare children for a changing world.
Recomposing Relations: Building Feminist Common Worlds Methods in Early Childhood Education
Abstract for Recomposing Relations: Building Feminist Common Worlds Methods in Early Childhood Education
This presentation is based on a multisensory and affect focused multispecies ethnography of children's relations with the more-than-human. This Australian-based project involves working with early childhood teachers and teacher educators to engage creatively and more expansively with difference. This paper is about feminism and how it can be deployed in early childhood education to move away from focusing simply on matters of fact, towards addressing matters of concern (Blaise, Hamm, & Iorio, 2017; Latour, 2004, 2005). Inspired by the emerging field of feminist environmental humanities, I am attempting to recompose animal-child relations in ways that dismantle traditional separations (i.e., man/woman, nature/culture, adult/child). Recomposing relations requires a counter-logic to 'best practice', developmentalism and other hierarchical ways of thinking. I do this recomposing by thinking with feminist, ecologist and philosopher Val Plumwood's (1993) non-hierarchical concept of difference and philosopher, artist, dancer and research-creation practitioner Erin Manning's (2009, 2012) scholarship on movement and relationscapes. These concepts are necessary for producing new modes of thinking and feeling that language simply does not know yet. I show how more-than-human relations are recomposing relations that are continuous and non-hierarchical, rather than grounded in dualisms. In doing so, I am working with the more-than-human to build feminist common worlds methods to generate new conditions for more-than-human relatings that are ethical and political.
Date : Monday, October 16, 2017
Time: 4:00 pm - 5:30 pm
Location: Faculty of Education Community Room 1139
FEAS (Feminist Educators Against Sexism): Activating Guerrilla Methodologies Against Everyday Sexisms in Higher Education
Abstract for #FEAS (Feminist Educators Against Sexism): Activating Guerrilla Methodologies Against Everyday Sexisms in Higher Education
This presentation illustrates how a group of feminist academics (#FEAS, Feminist Educators Against Sexisms) deployed 'Guerrilla Methodologies' to mobilize women academics to interfere with everyday sexisms in higher education. By following a Guerrilla Methodology we aim, like feminist artists such as the Guerrilla Girls and the Riot Grrls to use 'facts', affect, irreverence, humour, and collective action to intervene in organisational structures to expose sexisms in the academy. Our Guerrilla Methodology draws widely from feminist art activist practices and we will share how these interventions (i.e., sexist/anti-sexist bingo cards, Myth of the Pipeline T-Shirts, 'bad' stand-up comedy, business cards, power dressing) have the potential to make change, provides women academics the chance to build their skills and knowledge about everyday sexisms and how to challenge them, and builds an international feminist collective. Each time #FEAS 'perform' at an educational research conference we are making a dent into sexism, raising awareness, and increasing the feminist collective.
Date : Thursday, October 19, 2017
Time: 12:00 pm - 1:30 pm
Location: Faculty of Education Community Room 1139
Light refreshments will be provided at both talks.
We also invite you to check out the fabulous display of some of Dr. Blaise's work in the Faculty of Education library. Thanks to Chris Sotiriadis for putting it together!
Here is some more information about Dr. Blaise and the abstracts for her two talks:
Biography: Mindy Blaise is Professor of Early Childhood Education, College of Arts & Education, Victoria University, Melbourne, Australia. Before becoming an academic Mindy was a kindergarten teacher in Washington, Texas, and New York City. She completed her EdD at Columbia University and her research involved conducting a feminist poststructuralist and queer ethnography of gender in an urban kindergarten classroom.
Mindy is a founding member (with Veronica Pacinini-Ketchabaw, Western University & Affrica Taylor, Canberra University) and principal researcher of the Common Worlds Research Collective (www.commonworlds.net) and recently co-launched (with Emily Gray, RMIT and Linda Knight, QUT) #FEAS, Feminist Educators Against Sexism (www.feministeducatorsagainstsexism.com) as a result of the innovative arts-based project, Everyday Sexism in the Academy.
Mindy situates her work within feminism and other postfoundational perspectives to trouble taken-for-granted knowledges that dominate the field of early childhood. She experiments with feminist materialist practices to reconsider human ontology and to explore what emerges when 21st Century childhoods and the-more-than-human come together. She is currently drawing from feminist environmental studies to conduct two experimental and imaginative inquiries with water in Ontario, Canada and New South Wales, Australia. She is curious to see how this might generate new research practices that can draw us into deeper understandings of response-ability, reparative possibilities, and alternative futures.
#FEAS (Feminist Educators Against Sexism, see www.feministeducatorsagainstsexism.com) is an Australian-based international feminist collective committed to interrupting, challenging and otherwise shouting out about sexism in educational spaces. #FEAS was formed by feminists Mindy Blaise (Victoria University), Emily Gray (RMIT University) and Linda Knight (Queensland University of Technology). They are all situated within education, but bring different expertise, including early childhood education, teacher education, qualitative research methods, performance and visual arts, to their collaborative work.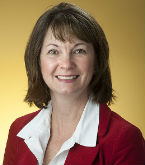 Laura is a tenured Professor of Instructional Technology at Kennesaw State University where she has been a faculty member since 2014. Laurie completed her Ph.D. at Georgia State University and worked there for 13 years as tenured faculty. Her research and scholarship interests include using technology to facilitate teachers; professional growth and development, technological pedagogical content knowledge (TPACK), and using technology to foster learning in informal education spaces. In the area of reflection and teacher education, Dr. Brantley-Dias has more than 20 publications and presentations. She is currently working on a research project using digital video as a catalyst for preservice teachers; reflective practice in a virtual teaching lab. In her free time she enjoys playing the banjo and outdoor activities such as gardening, stand-up paddleboarding, ocean kayaking and hiking at Kennesaw Mountain National Battlefield.
Technology-Enhanced Teacher Reflection: Multidimensional Agency for Improving Practice
Tuesday May 9th, 2017
1:30 - 3:00 pm
Faculty of Education, Room 1010
Synopsis
Reflection in teacher education is used to help candidates recognize and respond to the need for growth and change. Unfortunately, teacher educators and researchers have tended to measure reflection either through value-laden, hierarchical language that places one type of reflection over another or to view reflection as a onedimensional process. Since these constructs of teaching and reflection are arbitrary, she and her colleagues have advocated for a holistic, multidimensional approach to reflection that embraces the use of different lenses and purposes for reflectivity. Professor Dias will discuss research on a reflection model and a technology-enhanced reflection process that they designed to help teacher candidates exert power, autonomy, and control over their professional growth.
Deputy Dean of the Faculty of Social Sciences,
Director, Curriculum and Pedagogy Research Group
University of Stirling, Stirling, Scotland.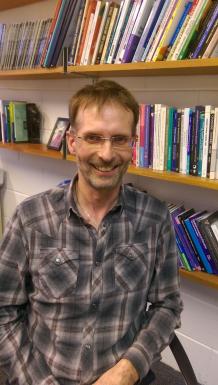 Professor Priestley works in the area of school curriculum; in particular looking at new models of national curriculum. He is interested in curriculum change and the professional work of teachers. Originally a History teacher in England and New Zealand, his work focuses on theorizing and thinking about curriculum in the age of 'the new curriculum'. As he noted, 'innovation is tricky when you are judged by the performance of your school'.
Thursday March 30, 2017: Community Talk
What exactly is the point of theory?
12:00 -1:30 pm. Faculty of Education Community Room
Bring your lunch. Refreshments will be provided by the Research Office
Visiting Doctoral Scholar
Erfane Ghasempour Khoshroodi
Faculty of Psychology and Education
University of Tehran,
Tehran Province, Tehran.
Erfane will be coming to visit us from February to September 2017. Her work is intended to focus on curriculum as a social practice for use in design and validation of a curriculum framework based on situated cognition theory.
Erfane presented the culmination of her work with the Centre in February just prior to her return to Iran. Studying 'Student Teachers' Stories of Experience Through the Lens of Situated Cognition", she came to understand how the theoretical knowledge held by the university is geographically and ideologically distant from the expectations held at the schools where they practice their craft. Her research suggests that knowledge, mindsets, cultural gaps and unreliable perceptions of a situation could be mediated through a collaborative planning designed framed around Situated Cognition Theory which seeks the expansion of subjects and objects.